Buy Your Dream House In Madhubani
Posted by Admin on February, 18, 2021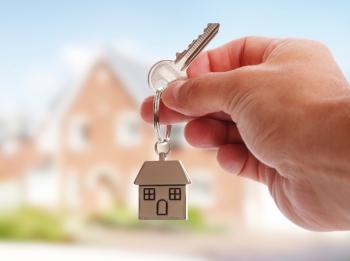 Madhubani is a district in the Indian state of Bihar. It falls in the Maithili region of Bihar and the year 1972, it was carved out of the Darbhanga district. It is a safe place and slowly it is developing. Buying property in Madhubani can be of great fortune.

Why is Madhubani Famous?
We have all heard of the famous Madhubani Painting since our childhood days. The Madhubani painting which speaks of the love of Krishna and Radha, the shrine of love in Indian mythology comes from this particular place. Today Madhubani has earned a name worldwide for its amazing craftsmanship and has promoted the Indian culture through means of its creative power.

Madhubani as a Place to Live
Madhubani previously known as Maithili is one of the most prosperous areas in the state of Bihar. It has twenty-one Development blocks and the whole area is divided into four Nagar Panchayats and several gram Panchayats. The town in Madhubani is very prosperous and is an ancient home with several young personalities. However if one thinks of buying property in Madhubani then these reasons should always be taken into account:

1. Less population- Madhubani is developing and due to this reason the population is not very high in Madhubani. This place is really beautiful and has every possible facility to lead a healthy life in an urban area.

2. Cheap- Buying property in Madhubani is cheap. Since the demand for these places is not so high hence cheap apartments are available. Also, several other people always want to sell their properties and these properties due to depreciation rates are also sold out for low prices.

3. Easy Communication- The megalopolis of Kolkata can be easily reached because of the excellent communication facility that has been developed over the years.

4. Green- This place is away from the polluted metropolitan cities of the country and hence there is great peace in the lap of nature. This place is filled with greenery and is one of the most amazing places to stay.

5. Schools and Colleges- there are several famous schools and colleges in Madhubani. There are medical colleges as well as Engineering colleges. This is a great place where not only nature is at its best but also people leave peacefully and happily.

6. Leading a Religious Life- Madhubani is holy and several temples are considered to be very holy places. This place is ideal for any retired person who wants to spend the rest of his life in solitude and peace. The peace this place provides is second to none.

In recent years the metropolitan cities of our country are facing a steep amount of inmigration every day. This has resulted in the overpopulation of those places and many people have started moving out of that cacophony. These factors together have resulted in the uprising of the small towns and these towns have gradually started providing quality life to all their residents.

The Small Town Story
Moving to a small town can be a little disadvantageous and at times dangerous howsoever there are several things that only a small-town resident will understand, for example, the love and passion which makes up a family and caring for other people. In other words, the kindness with which they build their community is great. Thus buying a property in Madhubani can be a great experience In itself.
This entry was posted on February, 18, 2021 at 12 : 19 pm and is filed under Buying Property in Madhubani. You can follow any responses to this entry through the RSS 2.0 feed. You can leave a response from your own site.